CYPNow talk to The National House Project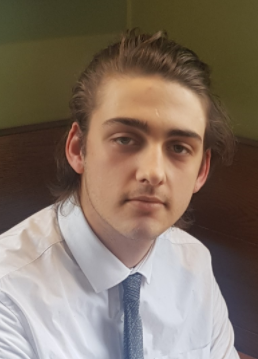 Posted 2nd December 2020
Marshall, aged 18, has been living in his flat for about a year and is about to move onto a council tenancy. "To move off the project and into an actual tenancy feels like a big step – it's like getting my foot out into the world," he says. He was among the second cohort of young people to take part in the House Project in Stoke-on-Trent.
He found out about the scheme from his social worker and was particularly interested in the opportunity to gain key life skills like cooking. "The idea there was a project to do that on then move into my own property just seemed really appealing," he says. He looked forward to going to sessions each week and appreciated the fact he was with other young people in care. "Being in care, I felt quite distanced from my other friends, I felt quite different," he says. "But this was an environment where
everyone had something to relate to."
The most useful part of the programme for him was "most definitely the budgeting". "My biggest fear was managing my finances – what I would have to be paying and what money was going where," he explains. He looked at a couple of properties before choosing the two-bedroom flat where he lives now, helping with decorating and repairs before moving in.
It was not all plain sailing as after moving in Marshall lost his apprenticeship in IT. However, he says the House Project team "immediately helped me out" with financial support and then finding a new apprenticeship. He was one of Stoke's representatives on the Care Leavers National Movement (CLNM) and is now one of five founders who support the group. He feels the project has "done wonders for the image of children in care" and boosted his skills and confidence. "It allowed me to come out of my shell and be a lot more feels he owes the project a lot and wonders where he might be now if he hadn't taken part. "I imagine I wouldn't be in a good place right now," he says. "I would struggle to find anywhere to take me and fear I'd end up on the street or possibly back with a parent. It was good there was something to help me with a really scary next step I wasn't sure I'd be able to do."
He feels positive about the future and is determined to "knuckle down" and complete his apprenticeship. "I feel great," he says. "I still think it's really strange when I step inside my house to think it is my home – but I am happy."
Marshall is not the only young person thriving in a house project community, read the full CYPNOW article here.